Filters
2 results - showing 1 - 2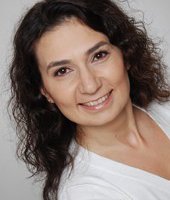 Recommended Practitioners
Fatma has been exploring her Intuition and Psychic development now for years. She has participated in workshops with me for many years and has continued her own exploration and development thus creating her own unique style. Over the last ten years she has been...
Recommended Practitioners
Sevgi has blends her love of oriental dance with her sensitivity to touch and body work, along with her passion for readings ... to provide an exotic experience!
2 results - showing 1 - 2