Welcome to my "Kira's Blog"!
I thought that this would be an easy and helpful way of staying in more contact. I get so many emails I don't get to answer them all, or take so long in answering some people wonder if I am still getting their emails! So I thought I could share bits and pieces of interest here, post them as they come along into my life.
---
Nepal Earthquake - post #1
Yes - I am ok and still shaken

Thank you for all your messages – I cannot reply to all right now!
Mother Earth when she shakes it certainly is a reminder of how fragile we human beings are. The communications have been mostly 'off' since the early hours this morning so I am not fully aware of the consequences although after spending several hours so far today wandering the streets and randomly meeting up with friends and making new friends I have seen both the immediate and potential longer term damages … many many building are standing ok, but they are structurally damaged and would not sustain another big quake. We are still experiencing here aftershocks and the fear is high of another big quake … thankfully here in Kathmandu many people know to stay outside and there are 'community' camps in every open space and the army/police are coordinating rescue and cleanup operations in the dangerous situations. Right at the moment there is basics of water and food supplies, I find that the local people are resilient and used to the unexpected and responding amazingly. The epicentre has been between Pokhara and Kathmandu and therefore affecting the "hills" region which is quite populated and in the rural areas poorly constructed buildings – some of the news coming in is quite shocking, whole villages destroyed. How many lives lost is still very much unknown at this point and my sense is that it will take weeks to fully assess and collate the damage to both people and buildings. I am very thankful that all my Nepal friends are safe, even though some houses are badly damaged the friends are alive and well as are their families. Walking about the city today I could feel my heart wide open, experiencing helplessness and compassion …
I know for sure I will be a part of the rebuilding here – and I hope to also make some influence in supporting with buildings that are both safe and less impact on the environment.
We will need help – if you would like to donate you can do by:
1. By sending to our German Bank account established by Kira Kay & HandswithHands e.V
Account name: Hands with Hands e.V.
Bank: GLS Gemeinschaftsbank eG - address: Christstraße 9, 44789 Bochum, Germany
IBAN: DE46 4306 0967 1135 8729 00
BIC: GENODEM1GLS
(receipt for tax within EU available if donations made to this account)
2. Via PayPal, "send" funds to: This email address is being protected from spambots. You need JavaScript enabled to view it.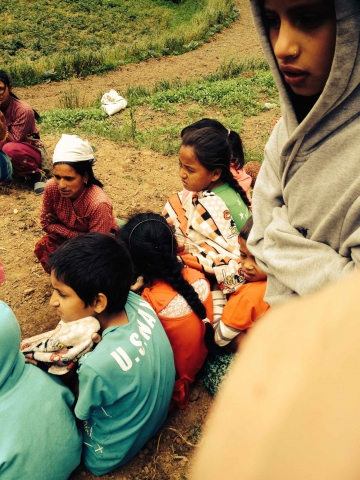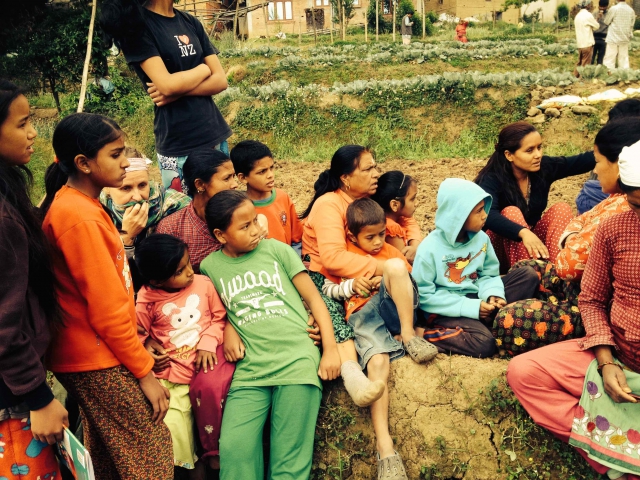 Sipadol Children shortly after Quake  
Women as Spiritual teachers
Women as Spiritual Teachers - how does Kira see this question?
I received an email recently asking questions that I am frequently asked, so I thought to share my response here for a wider outreach to others who may ponder these same questions.
Question:
One reason why I am asking for joining you retreat is based on my research and interest on spiritual practice for women or lead by women. I always found myself asking where are the feminine spiritual teachers and masters and if there might be some different practices regarding a more feminine path to awaken. I don't know how you are guiding the retreat and would like to know a bit more about it. I really feel a deep connection to Tibet and the Himalayans even if Iv never been there yet. Do you know some Buddhist feminine teachers / masters over there who are worth to stay in your perspective? Do you know a region where it might be possible to stay in a cave for a while, and where other master, teachers have practiced.

Answer:
Your questions are interesting, and some I am asked frequently. Indeed, yes, there are not many female spiritual teachers – I think, for several reasons. I do feel and experience that a more female approach to spirituality is different from the masculine approach, and it has been an important aspect of my own journey to integrate my own natural woman energy. I would also add that how I share of myself in retreats and individual sessions has been influenced profoundly by my acceptance and inclusion of the feminine. In my personal experience, that does mean there is little "drive" to go out and teach. I have heard this also from other women teachers – in fact we frequently don't think of ourselves as teachers, which is, I think, a significant difference. ;-)
My personal way of facilitating is to give space, and to allow that each person deeply does know truth, is born with this truth, and simply needs reminding that they have this wisdom within. I also consider that each person is unique and not every "way" of meditating or personal enquiry will be suitable for each person. So I frequently give options and suggestions that people can try out for themselves. The guidances I offer within my retreats are more about supporting each person to find truth for themself, rarely about giving personal feedback. I do share what has worked for me or supported me in remembering my own awareness. I share, too, what may have been points or issues that I have evolved with on my journey, as that may inspire or support others. I also include real life – our humanity – as I do not see spirituality as something separate, rather an important inclusion into everyday life. I make sure there is a lot of space for self-reflection in my retreats, space in which to explore for yourself what maybe arising. There is also space for sharing and communicating with others in the group, as I find that we can remind each other in a variety of ways. Often a group is drawn together for reasons that are not obvious at first, yet can reveal a wider understanding as time passes. I also naturally include karma yoga, the aspect of spirituality that is about giving back to others and to the planet in service, a practice of opening and learning compassion and deeper truth.
The retreat in Nepal will benefit from having my friend Rafael bringing in gentle Yoga to support our bodies while we are spending longer periods of sitting meditation. There will also be a variety of books on deeper spiritual themes, books that I have collected in Nepal, to read in your own time during the retreat. The basic intention is to have a time together with like-minded others, in which to find your own deeper connection to truth, and to your own humanity. The group in Nepal is intentionally kept smaller to allow a depth of intimacy to evolve.
Regarding your other questions – Tibet is quite different from Nepal. Although Tibetian Buddhism is in Nepal, there is also a wider, rich spirituality in the country, and traditions which predate Buddhism. Tibet itself has undergone – and is still undergoing – significant changes under Chinese occupation, although I feel the country itself is magical and holds space for whatever arises. That is another and deeper discussion. ;-)
Yes, there are caves … although I would not recommend that you seek them out on this first travel to Nepal. I say this for a variety of reasons, the basic ones being that the caves are remote, generally guarded secrets, and very, very primitive. Plus, your first travel to Nepal will, I am sure, touch many points that can help you with your practice without spending time in a cave. ;-)
Regarding teachers – they do not really exist in the same way as it is considered in the Western contemporary spiritual scene, so it not easy to recommend. If you were to decide to make a choice to spend an indefinite number of years in the Himalayas, that might be a different story. Classically, in Buddhism it is considered that women cannot truly achieve an awake state. This view is, I think, a consequence of the centuries of women being considered not equal to men. There are some remarkable women Buddhists who do not hold this view, however, and who bring about their teaching differently. (I have included them in the list below).
There are a few monasteries that you can visit or stay at, in Nepal, and I include them in the list below. These places have guest houses for foreign guests. (Please note, it would not be appropriate for a Westerner to simply join internally into a monastery for a few days or weeks. This is for a wide variety of reasons which it would be respectful to consider, especially women.)
I have now spent 20 years in visiting and spending longer periods of time in Nepal – each time I travel more deeply, and evolve into new aspects of understanding and experiencing truth. One does not need a specific teacher, but one does need a deep intention to be honest with oneself and to embrace one's own humanity and that of all humankind. In this way, Nepal is simply abundant with teachers in every possible way. This is the deeper truth of spirituality in Nepal that I have personally discovered and been enriched by. Every encounter is a gift. Every drink of water a blessing. Every breath a reminder of life.
I hope my words here give you some perspectives and encouragement!
with heartfelt greetings, Kira

Monasteries & Nunneries in Nepal that are open for visitors to stay:
Kopan Monastery
Kopan Nunnery
Shechen Monastery
Benchen Monastery
Pema Chodron Foundation Tsoknyi Gechakling Nunnery (not sure if this one is possible to stay at)
Siva Puri Nunnery

For your interest here is a list of various women 'teachers' that I have either met with or in some form had experiences with and consider them of value in how and what they contribute with their work:
Prem Chodron
http://pemachodronfoundation.org/
Byron Katie
http://www.thework.com/index.php
Amma
http://www.amritapuri.org/
Joan Halifax
https://www.upaya.org/about/roshi/
Marianne Williamson
http://www.marianne.com/
Caroline Myss
http://www.myss.com/
Anita Moorjani
http://www.anitamoorjani.com/
Clare Soloway
http://www.claresoloway.com/
Brene Brown
http://brenebrown.com/
Tenzin Palmo
http://www.tenzinpalmo.com/
Jan Frazier
http://janfrazierteachings.com/
Ani Choying
http://www.choying.com/
What Can We Do?
A friend recently wrote me, feeling helpless and unsure what to *do* with the current situation in Gaza/Israel. This promted me to reply from a heartfelt place that I thought more of you may enjoy to read.
My friends' question:
I am feeling very very sad and quite tormented really by the tragedy of Gaza. I have given myself the time to fully immerse myself in this issue as this horrific war has unfolded these last weeks...and the more I've read the more tormented by this issue I've become. ...I have really wanted to try and understand how a people who've been so persecuted themselves can become so brutalised and do this to others. < > Anyway my question to you is: - what can I do to contribute to resolving this terrible situation? - Can you see that things can change and there can be a just resolution? thank you for any insights …:
My reply:
I can appreciate and empathize with your sentiments, as I am sure many, many people are feeling something similar.
We are living in rather unusual times where we have access to such a variety of media – however, much of it is still dominated by a few. I am sure from your own background in journalism you are familiar with this. The internet does allow a wider variety of options to be shared and the voice of the minorities to be heard, which is wonderful, refreshing, and new territory. Yet, even with this "freedom," the mainstream press dominates the world arena in terms of what is "news" and therefore what captures our attention.
I say this as I am aware from people on the ground in both Israel and in Gaza that there is a strong movement of Jewish people (and Palestinian) who are repelled by what is happening, who are outraged by their own government. It simply is not making headline news, and even in their own country this is suppressed. One needs either to know people or to seek more the underground news stories … I add a few links of ones that have passed my way in the last 24 hours.
On another note, yes it is shocking that so many Jewish people, not only those in Israel but in many locations, hold this view that persecution of Palestinians is needed and is "normal." Yes, that is the mainstream ideology. I consider this as the construct of conditioning that has happened repeatedly in the history of humanity. The most obvious historical similarity is that of Christianity – persecuted first by the Romans and, in the following centuries, persecuters themselves of so many other minorities in their "way" of dominance. It is unfortunately the shadow side of humanity. Unless we collectively shift in consciousness this cycle is likely to continue to be manipulated …
What can we do? Quite a bit actually …
First, to be aware not to perpetuate the cycle and now persecute those who are supporting and facilitating such atrocities toward their fellow human beings. It is this game of "tit for tat" persecution that has been present for thousands of years that we have to consciously shift from. Can we be open to our own vulnerability? To feel the pain, the horror we may feel and at the same time hold the space and deeper knowing that "they know not what what to do/say." This is not giving support for the perpetrators, it is acknowledging that they act from an unconscious and unaware state. (This is relevant not only to Israel/Palestine, but also in Sudan, Syria, Somalia, Afganastan, Iraq, and on and on.) If we are truly in a higher state of being, we cannot kill another human being, even if they hold a gun to our head … they are our brother, our sister, a part of us …
This for me, leads to the deeper point. We all (I would say 99.9% of the population) have conflict within ourselves, a war within. What we judge, what we want to dominate or "get rid of," what we do not accept in ourselves. We can start with our own conflicts, to explore forgiveness, acceptance and inclusion, to experiment with self love, kindness to ourselves. Plus to look about in our own immediate life situations for who and what can we make peace with. We all have someone/something that we can make a next step with.
For most of us it is not appropriate to go directly into the war zone of Israel/Gaza or the other hot war zones, but we can look into our own war zones and consciously explore what it means to bring about peace. What positions or beliefs do I need to shift or let go of, to make space for a peaceful integration and coming together in my own life situation? Every time we make a step, take responsibility to step out of the victim/perpetrator cycle, we make space for wholeness, for what we can call peace.
It does make a difference. When we can speak from our own authentic experiences of making peace it has a wider audience. People resonate, they listen. Plus, our own vibration of integrity is honored and radiates.
These conversations are starting, they are happening about the planet. They maybe only small in sound right now, and they do need support – seek them out, bring your own voice to the conversation from your own personal experiences. As our voices join together we do bring about another possibility … voice by voice, step by step.
I hope and trust my words here can be a support … thank you for asking, it moved me to tune in to write and will share this about more widely (without the personal reference to you, but I will include the main part of your question if you do not mind?) sending warm hugs and love, kira

http://www.truth-out.org/opinion/item/25385-not-in-our-name-taking-back-judaism-from-israel#.U-H9ZbPE4b4.facebook

http://www.digital-resistance.com/insight/ex-israeli-soldier-speaks-out-shocking-truth-about-israel/
(this one is from personal contact, the woman Sabine Lichtenfels is contributing to peaceful action)
http://www.blogtalkradio.com/envision-this/2014/07/28/envision-this-from-the-westbank-with-sabine-lichtenfels-and-sami-awad#.U9aOT8qKXjU.facebook
Another very inspiring documentary of adversaries forgiving each other:
Inspirations from Natural Born Women retreat July 2014
Enjoy some inspirations & suggestions that arose from our five days of immersion together as 'Natural Born Women' at Schlüßhof Retreat Center July 2014.
I love what can happen when we choose to explore & support one another, to discover more of our potential & capacity!
Sunday July 13th
Arriving here in Schlüßhof, Lychen, with the calmness of the nature feeling as a warm embrace naturally inviting a quieter mood. The stillness of the lake giving the impulse for reflection, the interchanges of sun/rain clouds a reminder of our inner changeability

Gathering together, naming our intent as women exploring together these next five days:

Who are we as women? What does it mean to be a woman? What are women themes? How can we embrace our natural self and live this graceful strength? How can I open and receive as a woman? – A few of the questions that arise.

Suggestion: Take some time to write for yourself in your own journal these next few days along with us. Contemplate "what do I not like about women"; allow yourself to express/write whatever arises, unedited for several minutes. Then take a breath and relax, and contemplate the opposite, "what do I like about women" and again allow whatever arises unedited. Be easy with yourself, giving space for being unedited allows a depth of insight to arise that may surprise you.
Monday July 14th
A day of reflecting and enquiry into 'who' we are. Time and space to explore under the normal levels we acknowledge and speak about. Contemplating the polarities within us, what we want what we don't want, bringing duality into conscious awareness. Becoming aware of our shadows and giving them space to simple 'be', thus giving the whole of ourselves more space to 'be'.

Suggestion: Take some time to consider your shadow, not as something to be fixed or cut out/off, instead contemplate that maybe it has some use or even perhaps a gift. Rather than feel shame about our shadows maybe we can embrace them and find wholeness?
Tuesday 15th July
Exploring families, those women and men who have been our first role models – can we meet them again as people, as human beings with their own complexity? To see a deeper truth of what they have given to us, perhaps to detach from our old ways of thinking and gain a wider perspective. This naturally opened into the theme of power – what is power, what does it mean to be, or not be, 'in your power'? Contemplating this theme beyond words, giving our bodies immersion in movement, meditation and touch, opening our senses and awareness in diversity of experience.

Suggestion 1: choose a photo of your mother, or father, and introduce them to a friend as if they are a person in their own right, not just your mother or father. Express what you have gained from them, the gifts, the seemingly not so pleasant things too, from the point of view of this individual person that they are.

Suggestion 2: Amongst some good friends, or by yourself in your journal, discuss and question for yourselves what is power, what does it mean to be in your own power. How might it look or feel like? How does that affect others and life around you?
Wednesday 16th July
Our morning began with conversations with our Yoni's, discovering 'her' voice, wisdom and essence. Leading us naturally to our connection with mother earth, our interdependence and the gift of this support that is always with us, always within us. Cleansing swimming in the fresh lake, followed by exploring gratefulness – what we can appreciate and value in ourselves and in our lives. This opened an alive expression of giving into the world, creative and naturally alive women giving of themselves – wow! Closing our rich day with cuddling & chatting (kuscheln und schnatter ) as we turn over inspiration cards

Suggestion 1: take some time to sit quietly, (perhaps with a good friend as witness who can also write down what you share) take a deep breath and exhale into feeling into your Yoni, place your hand on her, connect. Then speak out in her voice: "I am the yoni of xxxx and …." Allow her to express whatever arises; however it comes – it may surprise you. If you can, speak for ten minutes, to truly allow her expression.

Suggestion 2: Take some time to consider what you are grateful for - with yourself; in your life; with the people around you. Write down or express these points to *name* them and clarify their presence in your life.
Thursday 17th July
Beginning our day exploring and expressing fire energy with the help of "Kali" meditation to awaken us to our fire within. Integrating and understanding our power through sharing of experiences with each other, plus allowing new insights to illuminate truth. Deepening our experience by practicing access to our inner wisdom, which lies within us, our direct access to universal truth. Realizing that each and every person has such wise knowledge in any moment, simply to remember to allow this connection within. Completing an amazingly rich day with a taster of erotic dance exercises and a magnificent dress-up wardrobe for us to explore who we are 'now', how do we feel to express our beautiful bodies

Suggestion 1: Take some time contemplate your own fire energy, the aspects of it, not only the destructive side of fire but also the creation side too, and maybe in there is love? Explore for yourself.

Suggestion 2: Take some time, perhaps with a friend or two and letting yourself relax, taking some deeper breaths and inviting your deep, wise woman to express her natural wisdom. Your friends can ask questions of your wise woman Then swap over and allow the next person to access their wise woman (or man!).
Friday 18th July
Our last morning was an abundant mix of wise, vulnerable, juicy, human women expressions as each woman shared of her experiences and what she has realized for herself. A general theme emerges, 'being yourself' is a healthy base for strength, vulnerability, sensuality, sexuality, aliveness and much, much more … As we part ways back into our lives, the connections, support and communications continue. Friendships initiated this week already evolving into next steps as we plan to stay in contact. Our journey now continues with new insights, support and understanding to help guide our path ahead. Ongoing mantras of *gentleness*; *space*; *being with what is*; going home with us

Suggestion: Take a moment to breath deeply and feel into yourself, relax with who you are in this moment. Allow your deeper inner wisdom to arise naturally, perhaps showing a next step, or a reminder of gentleness, maybe something that needs to be expressed? Allow what arises and write in your journal, without editing it, then take a walk and after you return read your words once again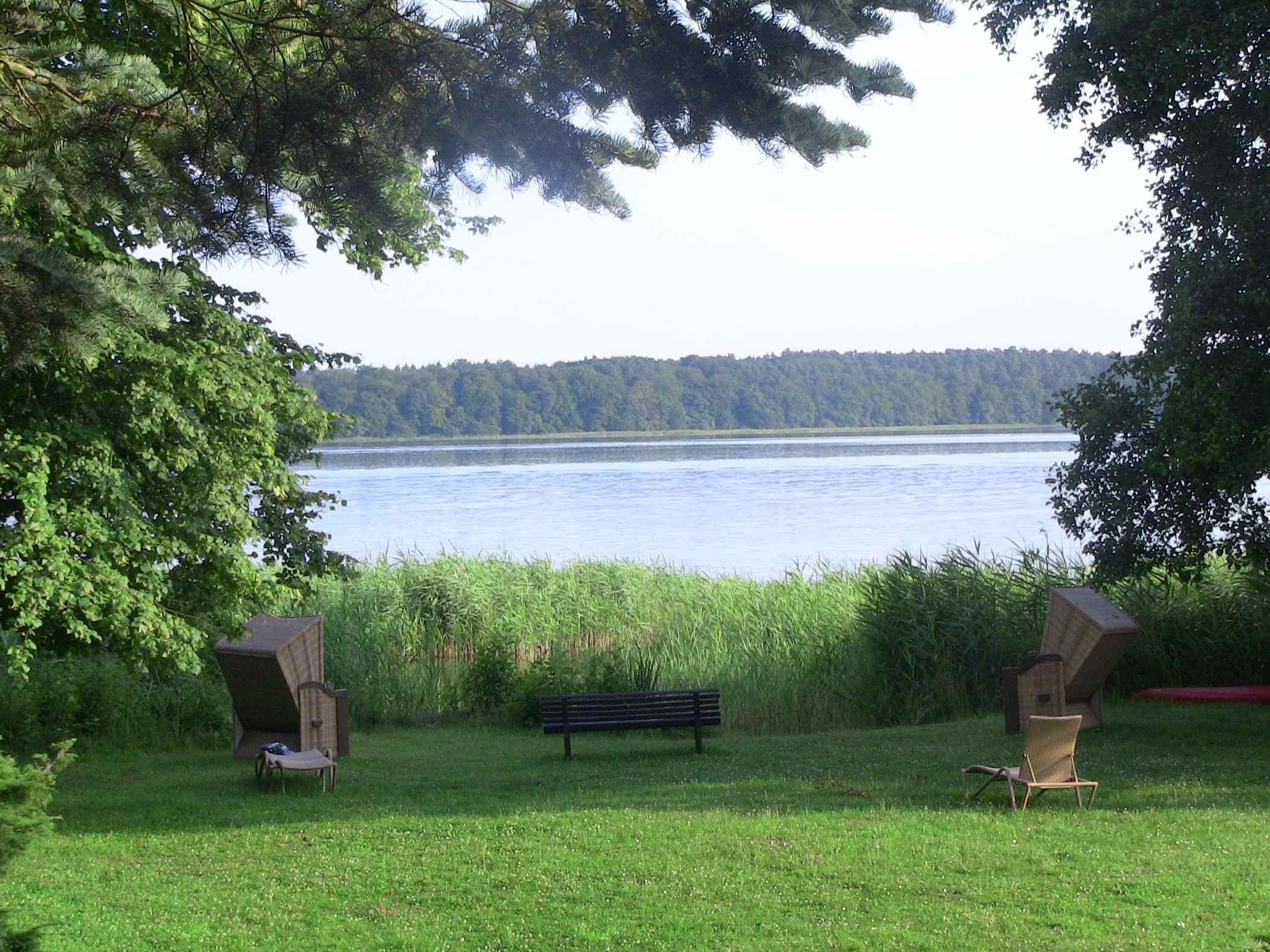 Change of Year
One year ends, another begins - the revolving doors of life ...
Namaste dear friends, wishing you all easy & reflective last eve of the year,
may your insights of what has past this last year give you illumination for what can open and evolve in the year ahead …

For me, this past year of 2013 has been rich in so many ways, I am grateful for everyone who has been in my life in whatever way, so much diversity of experiences and meetings! So many of you have deeply touched, inspired, encouraged me in my own journey – opportunities to be vulnerable, giving/receiving, to share in this amazing adventure of life, thank you!

May 2014 be filled with even more love, friendship, heart opening experiences and much more that right now I cannot even imagine! I heartfully leave lots of space for the unknown experiences that will engage me into new aspects of life and myself. May we all enjoy a year with the potential of more connection, love and evolution as humanity together.

Happy & loving slide into 2014 …
Meditation Inspirations from Himalayan Mountains journal, Nepal, November 2013
Sunday, November 17th:
Gathering together, naming our intent for this nine days of meditation, yoga and contemplation. Vulnerability, curiosity, unknowns … all present. These next days are an invitation to 'be', to allow what arises, gently allowing focus within oneself while including the outer circumstances. This is highlighted here in Nepal right now with the government elections and the uncertainty of what may arise the next days as a consequence – a reminder to us that we exist in a world of uncertainty.
What can be possible when we allow and include, giving space for all that might be? No right way, no wrong way? Gently, breathe, allow, whatever arises …
Ah yes, full moon – the wholeness that from tomorrow wans and then waxes once again, every month reminding us.
Suggestion: if you feel to join our meditation & yoga from wherever you are living/staying right now, consider writing each day your insights, dreams and impressions for this next nine days for yourself.
Monday, November 18th:
Arriving into paradise… mountains and stillness, inviting one to quietly sit. As we immerse into meditation monkey minds can become present, yet who can watch this monkey busyness? Always present, conscious or unconscious is our naturally quiet stillness. Practicing to remember that wholeness is here all the time.
Tuesday, November 19th:
Resistances and shadows can arise as we give space for whatever arises. See if you can gently allow and include these issues that arise. Perhaps it is time to see them clearly? Perhaps in giving these shadows space to be seen you may find the beauty and wholeness through inclusion.
Suggestion: experiment with loving kindness meditation – visualize in your mind someone who you love dearly, without reservation. (if you cannot identify a person perhaps a beloved animal?) Hold the image of this person and allow the feeling of love and caring to seep into every part of your body. Then gently turn this loving energy to yourself, allowing it to filter into all parts of you, your psyche, and your body. Then let it spread past your body to include your surroundings, and further out to your local environment and further out to include all. Allowing and feeling the waves of this loving kindness within and without.
Wednesday, November 20th
Simplicity, easily overlooked in the pursuing of extraordinary and profound. Take some time and watch the dawning of the sun. First the mere hint of light softening the shadows, followed by a sliver of pinkish glow emerging from the east, gently spreading in a pallet of soft colours across the horizon, unfolding naturally over an hour or more. The sun itself is more dramatic and impressive; perhaps 2-3 minutes in total for the orange ball to emerge fully into sight, while this simple background lighting of the entire sky and surrounds is indeed profoundly illuminating.
Suggestion: Where in your own life may you be overlooking your own simplicity, a natural quietness unfolding in the background? Experiment with placing attention and awareness to your own simplicity, discovering more of what it really is and how it benefits you in your daily life.
Thursday, November 21st
Naming our inner (&outer!) demons, those issues/themes that seem to inhibit us can be supportive in taming these demons. Gentleness, gratitude and giving oneself space and time to see clearly, to explore what 'is' – all contribute to clarity, opening and wider experience.
Suggestion: spend some time contemplating what you can be grateful for in your life; consider the possibility of being grateful for those issues that are troublesome too! Allow what arises as you contemplate, not trying to rationalize, rather giving space for what you may not know.
Friday, November 22nd
Allowing ourselves to feel touched, to experience our heart feelings, can be a healing and opening experience – for us and for others. How might it be if we allow our heart to be visible, to be undefended? It can be an open doorway for our inner wisdom to emerge and our compassion to express itself.
Suggestion: spend some time contemplating allowing your heart to be visible – to yourself and to others. Notice the protection demons that may stand guard and hide your heart, experiment giving them time off and experiencing your visible heart undefended.
Saturday, November 23rd
When we can experience our inner stillness, our natural wisdom and clarity can emerge. This wisdom can guide our daily life and support us in opening into our potential beyond our conditioned behavior and beliefs. For most of us, it requires a practice of accessing this inner stillness, and, with practice the access can become as natural and ordinary as breathing.
Suggestion: find yourself a delightful meditation cushion, a lightful space and choose to make a regular practice of meditation. Perhaps be playful and think of it as if you are sitting down to enjoy a nice chocolate bar, savor the time to be with yourself sitting quietly. It can help to begin with short periods or practice so that you can truly look forward to enjoyment, rather than it be a chore to endure. Once you truly get a taste for stillness, the practice becomes easier and easier.
Sunday, November 24th
Frequently the view and perspective that we see of life and ourselves is limited by our conditioning and beliefs. Yet who we are is much more than we can imagine. Within each of us wholeness naturally exists, a potential that is simply present. We can access this natural potential when we allow ourselves to open into 'not knowing', experiencing our vulnerability as a doorway into the vast unknown of who and what we are. Often we fear the unknown, assuming it will be uncomfortable or unpleasant – yet often the unknown leads us to a wider and more fulfilling experience of yourself and life.
Suggestion: Take some time to contemplate 'what you do not know', what is outside of your usual references of yourself and life. Relax into this unknown as if you are venturing into a wonderful fun playground. Be open to it being easier and more nourishing that your fears tell you!
Monday, November 25th
Compassion-in-action can be a powerful transformative form of meditation. When we listen within our own heart and respond to our inner calling to be in service enabling others to experience a more whole and happy life, what we receive in return can be life transforming. One can deeply realize the natural cycle of receiving in giving – yin/yang. When we give of ourselves in heartful compassion-in-action we can begin to realize that we truly are all one family, no matter our circumstance, colour, gender or past.
Suggestion: spend some time with someone who is dedicating himself or herself in service, or, choose to contribute from your heart to another person or situation. Contemplate and allow yourself to be touched in your own heart, to allow the possibility of connected and open heartedness in a new and perhaps unknown way.
Tuesday, November 26th
Meditation in everyday life naturally includes the busyness, noise and clutter that we often engage and distract ourselves with. Yet within all the variety of input in daily life there is within each of us a natural place of quiet stillness. The art of meditation is to allow this alive busyness to 'be' and to stay in touch with this natural simple stillness, as if it is the rudder guiding our path through life.
Suggestion: as you go about your day imagine that you have this natural stillness within you, guiding and supporting your daily actions and choices. Stillness in action. Gently remind yourself throughout the day that this stillness does naturally exist within you.
Here in Nepal, as we complete our 9 days of meditation retreat, we go about our day after morning yoga and meditation into the busyness of Kathmandu city, a contrast from the quiet peaceful atmosphere of the mountains! A good reminder of busy everyday life ;-)
International Peace Day, September 21st, 2013
The motto for this year's International Peace Day is: "Who will you make Peace with?" I take this as an invitation to each of us to be active in the peace building process.
I consider that Peace as something that we all can, and do, contribute to … even when we don't think we do! How and where we put our attention supports either peace or disharmony and conflict. It may be obvious to consider Peace when contemplating the Syria situation or what has been unfolding in Egypt or many other global conflict zones. Yet, when we consider our everyday life we may also find conflicts – with colleagues, family, partners or even with strangers! Plus, if we look within it is most likely that we will find inner conflict, the inner judge or critic arguing against other aspects of ourselves.
Let us all consider, contemplate and explore "Who can I am make peace with?"
It may create a wider contribution than we realize! In recent scientific studies compassion, and self-compassion, create well-being and happiness. If you wish to find out more about compassion, the benefits of it, the science of it, and how to train it, here is a comprehensive multimedia e-book (free!)created by Dr. Tania Singer, a dear friend and leading scientist in the field of compassion. You may find it helpful in your exploration. www.compassion-training.org <http://www.compassion-training.org/>

I invite you to join me in being an active Peace builder!
On the 21st September I will be joining with others here in Berlin for a silent meditation followed by music and dance to celebrate. Celebration can be helpful. When we allow our enjoyment, gratitude and aliveness it can help us to see our own and others conflicts with more compassion. If you wish to join us, here's the info:
http://www.kirakay.com/calendar/hands-with-hands-events
Or perhaps create your own event? This link is to an organization that is dedicated to bringing attention to Peace and being an advocate of World Peace. They are collaborating and collating events to benefit Peace throughout the world, as well as providing inspiring dialog about Peace: http://peaceoneday.org/
Ah … and I wish to finish off with two of my most favourite heart-touching songs of all time on the topic of Peace by John Lennon …
http://www.youtube.com/watch?v=RkZC7sqImaM
http://www.youtube.com/watch?v=yRhq-yO1KN8
Paci - hasiti - Peace – Frieden – صلح – Paix – shanti - Vrede
Sustainable Banking: it does make a positive difference!
Some 'good news' on value-based banking, contributing to healthy,
sustainable, transparent banking.
Recently I had the pleasure to participate in a conference of the Global Alliance of Sustainable Banks. (http://www.gabv.org)

An uplifting and stimulating experience, it was simply lovely to meet the CEOs of the banks that I bank with (GLS bank in Germany, Bank MECU in Australia, Triodos bank in England) and to have real conversations with them. It was inspiring to hear about innovations the different banks around the world are creating and participating in.
Throughout, it was heart-touching for me to experience the people involved and working within these institutions - putting people first rather than profits. The missions of the banks, although individually varied, all essentially aspire to be community oriented - to provide banking services that support banking members, individuals and businesses and the wider community – and to do so in a way that is sustainable, with awareness of the environment. Any financial profits generated are redistributed back into the banking structure in the form of lower fees, reduced loan rates, and start-up incentives for community-oriented endeavours.
The keynote speakers at the conference gave enlightening talks to broaden views and discussions about how can we be a part of healthy changes in our economy as individuals, businesses and banks. The discussions in-between and the various afternoon workshop panel discussions were stimulating and provided an opportunity to participate more directly with speakers and other participants.
Here are links to some of the keynote speakers and their talks at the conference:
Dr. Tomáš Sedláček: From Economics to Humanomics
http://www.youtube.com/watch?v=5XRTQ9ESwV4
Dr. Wendy Luhabe - Drivers of Change
http://www.youtube.com/watch?v=vLlv0dQMhnQ
For my German friends, here is a short 'highlights' video of the conference:
http://www.youtube.com/watch?v=XQDONwnoxwY
For my Aussie friends, a short summary from Damien Walsh, the CEO of Bank MECU, about the Berlin conference. During the conference I had the pleasure to have some exchanges with Damien about Australian banking and it made me even more secure and happy to be banking with Bank MECU!
(The next global alliance of sustainable banking conference will be in Australia in 2014.)
http://www.youtube.com/watch?v=5XRTQ9ESwV4

If you are curious or require any further encouragement or perhaps have questions about changing over your banking to healthy banks then this report can be helpful:
http://www.gabv.org/wp-content/uploads/GABV-Report_Strong-and-Straightforward_The-Business-Case-for-Sustainable-Banking1.pdf
My personal passion and interest in sustainable banking practices leads me to write now and again on this theme. ;-)
Here is a link from a previous blog about this: http://www.kirakay.com/newsite/kira-s-blog/80-on-the-occupy-wall-street-protests
I am quite sure I will be continuing to communicate further on this theme of healthy banking! In the meantime I trust that you may feel inspired by my sharing here and look a bit more close!
Happy banking! Kira